John   |     09 Jun 2022
How to make Google Chrome the default browser in Windows 10
When you buy a new computer with Windows 10 operating system or change/upgrade from another OS to Windows 10, you will automatically have Microsoft Edge as the default web browser for your PC.
The default web browser is a browser that is associated with web links and web documents. It's one that opens when you click on a link or URL within an application. For instance, when you click on a link in a word or pdf document, or within an email application, it will be opened within the default browser.
Also, if you have web documents (eg ".html" or ".htm" files) on your PC, they will be shown in the Windows File Explorer with the icon of your default browser. On double-clicking them, they will open within the default browser.
You can always change the default browser from Microsoft Edge to Mozilla Firefox or Google Chrome among other browsers at any given time if you wish, according to your preference.
In this article, I will show you how to change your default browser to Google Chrome on Windows 10.
Changing the default browser to Google Chrome in Windows 10
Follow the steps below:
Step 1: Open the Control Panel. You can do so by pressing the Windows key and typing "control" and then by clicking on it.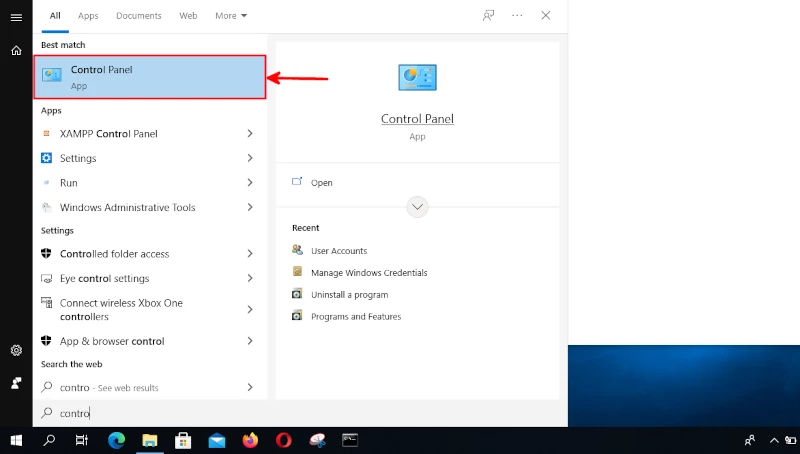 Step 2: Click on the Programs option.

Step 3: Click on the Default Programs option.

Step 4: Click on the Set your default programs option.

Step 5: Windows 10 settings App will open on the default apps tab. Scroll down on the right pane to the "Web browser" section. You will Microsoft Edge (or whichever browser has been set as default). Click on it to change it.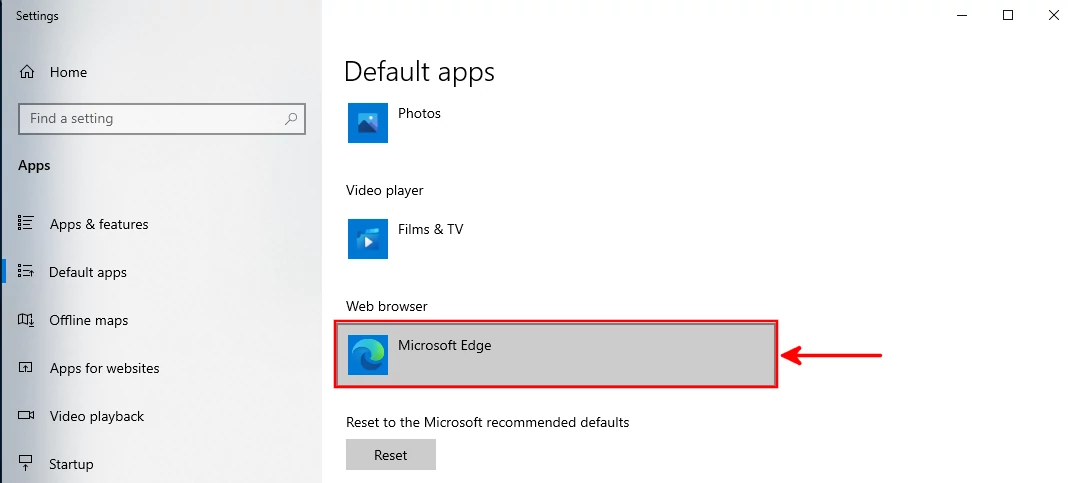 Step 6: A list of web browsers will appear to choose from depending on the number of browsers you have installed. Click on your preferred browser to set it as the default. In this case, we click on the Google Chrome option.

The browser will be automatically set as the default web browser. Its name and logo will immediately replace the earlier default.

That's it.
Now you know how to set Google Chrome as your PC's default browser in Windows 10. You can switch to any other different browser of your choice using the same method.