John   |     30 Sep 2022
How to change mouse speed/sensitivity in Ubuntu 20.04
Having a slow mouse speed can be very annoying. It makes moving your mouse/touchpad only to move the pointer/cursor for a very short distance. In such a case you have to move the mouse too much to get the pointer to the intended position which can be time-wasting.
If your mouse or touchpad is less sensitive or over-sensitive causing the mouse pointer to move either too fast or slow, you can easily adjust this speed to one which you are comfortable with.
In this article, I will show you how to adjust the mouse pointer speed on Ubuntu 20.04.
Follow the steps below:
Step 1: Open the PC settings by clicking on any of the icons on the top bar at the top-right corner of the screen and then click on the Settings from the menu that opens.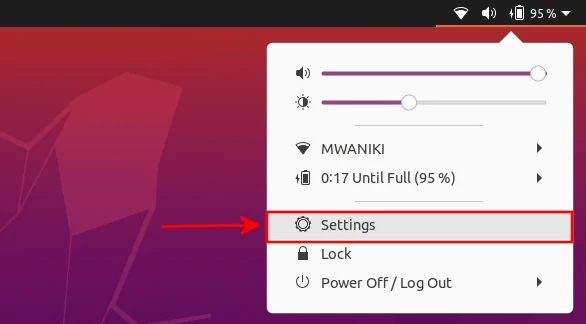 Alternatively, you can click on the Applications menu button at the bottom-left corner of the screen and then search for "settings" and click on its icon.
Step 2: Scroll down on the left panel of the Settings window and click on the Mouse & Touchpad option.
You will see two options for speed settings: Mouse speed and Touchpad speed. The Touchpad section only appears if your device has a touchpad. Adjust the speed on both sliders or on the one which applies in your case until you are comfortable with the pointer speed.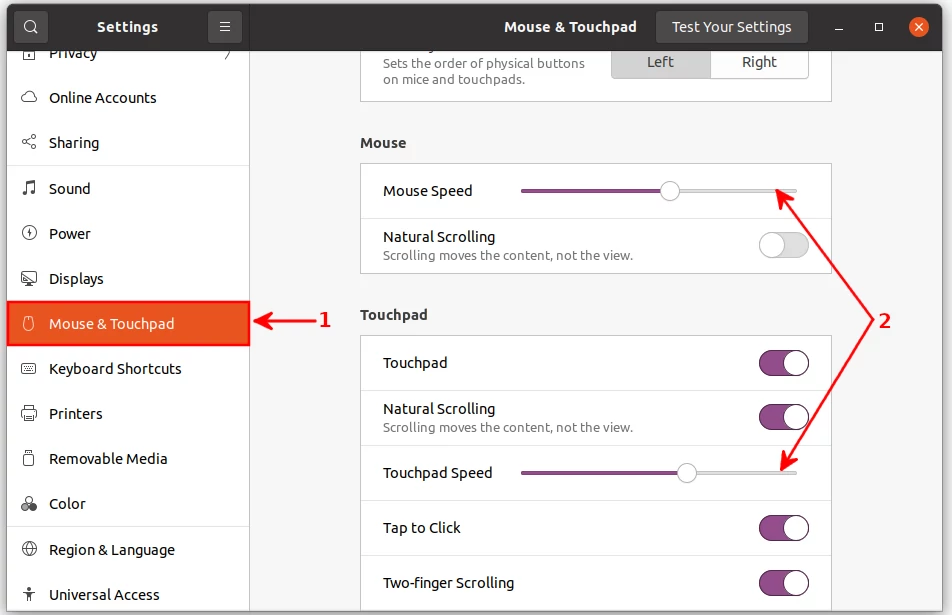 That's all. You can go ahead and close the Settings window and the pointer will continue to move with the new speed.