John   |     17 Feb 2023
How to make your Twitter account private
A private Twitter account is a type of Twitter account that is only accessible to approved followers.
When you create a private Twitter account, your tweets and profile information are not publicly visible, and only users that you have specifically approved as followers can see your content.
With this type of account, you can choose to accept or reject follower requests.
Below are some of the main reasons why some people choose to make their Twitter accounts private:
To control their audience - By making your account private, you have control over who can see your content. This can be helpful if you want to limit your audience to a select group of people, such as friends, family, or coworkers.
For privacy reasons - Private accounts offer an extra layer of privacy, as only approved followers can see your tweets and other information. This can be especially important if you are sharing personal information or sensitive content.
Protection from trolls and harassment - Private accounts can offer some protection from online harassment and trolling, as you have the ability to control who has access to your content.
Overall, making a Twitter account private can be a good option for individuals who want to limit their audience or protect their privacy online.
In this article, you will learn how to make your Twitter account private via a web browser on your computer.
How to make your Twitter account private on a computer
To make your Twitter account private, follow these steps:
Step 1: Log in to your Twitter account on a web browser on a computer.
Step 2: Click on the "More" option in the left column menu.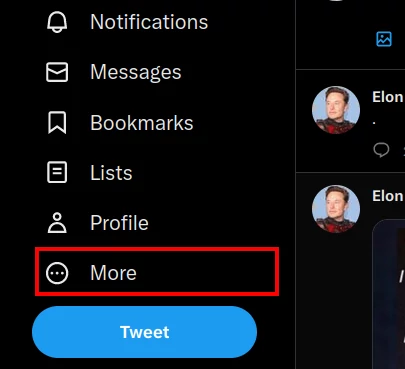 Step 3: Click on the "Settings and Support" option on the menu.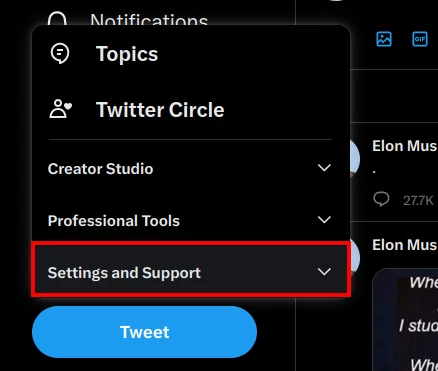 Step 4: Click on the "Settings and Privacy" option.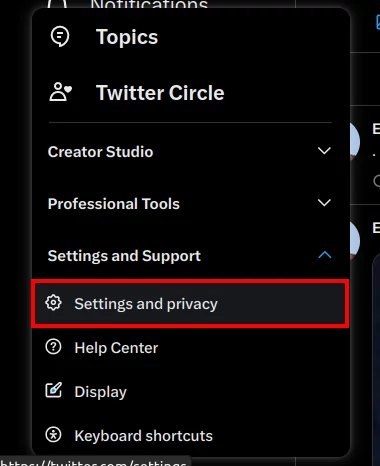 Step 5: Click on the "Your account" option under the Settings column. Then on the right column, click on the "Account information" option.

Step 6: Under the Account Information column. Click on the "Protected Tweets" option.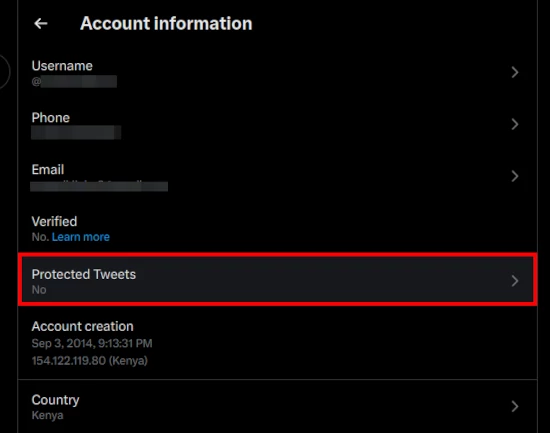 Step 7: Click on the checkbox next to "Protect your Tweets" under the Audience and tagging to turn it on.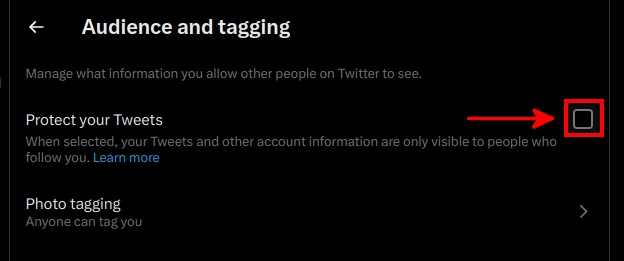 Step 8: You will be prompted you to confirm that you want to make your account private. Click on the "Protect" button to confirm your action.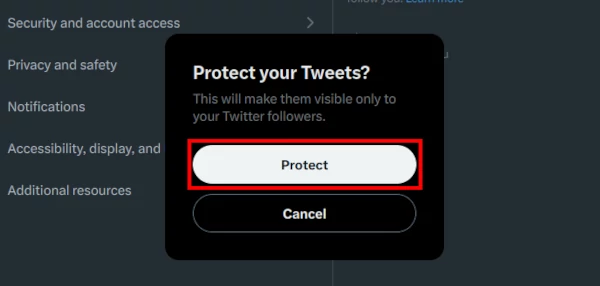 After this, anyone who wants to follow you will have to send a request, which you can either accept or reject. Only approved followers will be able to see your tweets. A padlock icon will also appear next to your name in your profile, indicating that it's a private account.