John   |     14 Feb 2023
How to view the people you have blocked or muted on Twitter
People often block or mute other people on Twitter for varying reasons. Mostly, people block accounts that are harassing, spamming, or engaging in other behavior that's harmful to them.
On Twitter, blocking allows you to prevent a particular account from following you, seeing your tweets and interacting with your account and tweets (eg retweeting or mentioning you). A blocked account will not receive notifications when you mention them in tweets.
Muting on the other hand allows you to stop seeing tweets (and retweets) from a particular account in your home timeline without unfollowing it. Muted accounts will still be able to interact with your account and tweets.
Muting can be useful if you want to take a break from seeing a particular account's tweets (if they are overwhelming and irrelevant to you), but you don't want to unfollow or block them.
Blocking or muting an account on Twitter is very easy. To do it, just click on the 3 dots button at the top right corner of a tweet, then on the block or mute option of the menu that opens.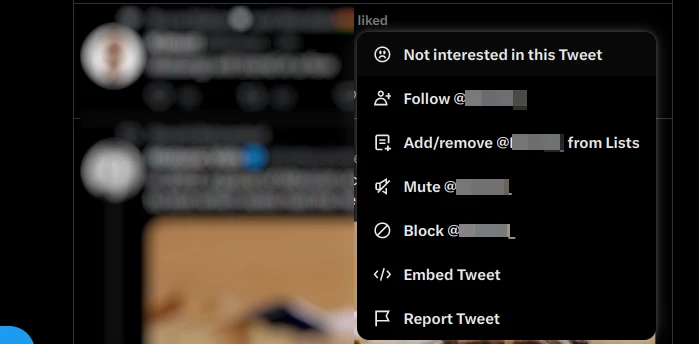 Alternatively, you can open someone's profile and click on the 3 dots button for the same menu options.
Twitter allows you to view the accounts you have blocked or muted. Some of the reasons why you may want to view the people who you have blocked or muted on Twitter include:
To keep track of the people and accounts that you have blocked or muted in the past.
To review whether the reasons why you blocked or muted certain accounts still apply. To unblock/unmute them if they have changed their behavior and/or the reason doesn't apply anymore.
In this article, you will learn how to check and view a list of accounts you have either blocked or muted on Twitter via a desktop browser.
How to view blocked or muted accounts on Twitter
Follow the steps below:
Step 1: Log in to your Twitter account on a desktop web browser.
Step 2: Click on the More option in the left column menu.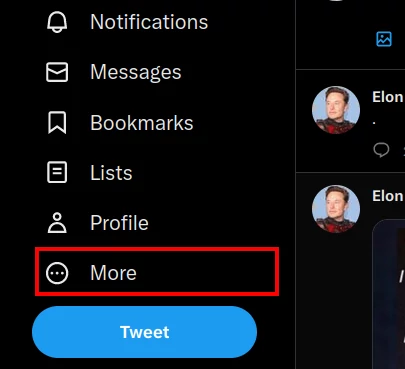 Step 3: Click on the Settings and Support option to expand the menu.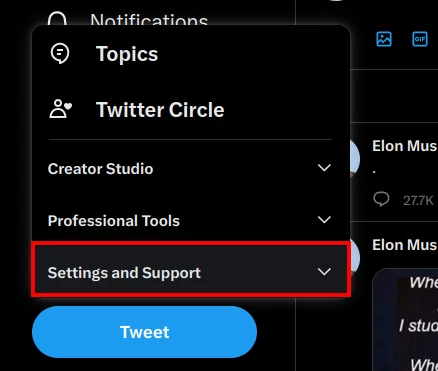 Step 4: Click on Settings and Privacy.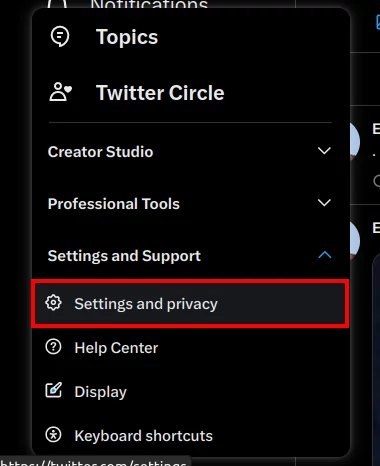 Step 5: Click on the Privacy and safety option under the Settings column. Then click on the Mute and block option under the Privacy and safety column.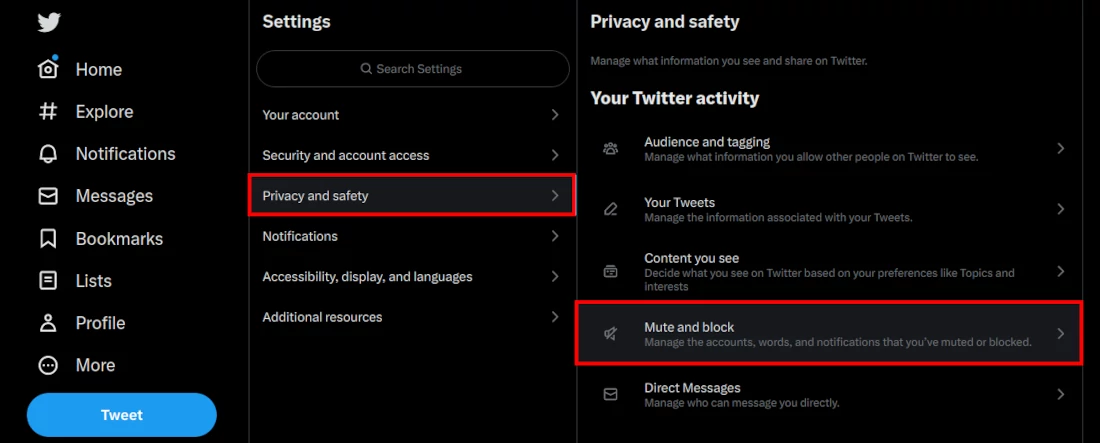 Step 6: You will view the "Muted accounts" and "Blocked accounts" options among others under the Mute and block column. Click on the respective option that you want to view.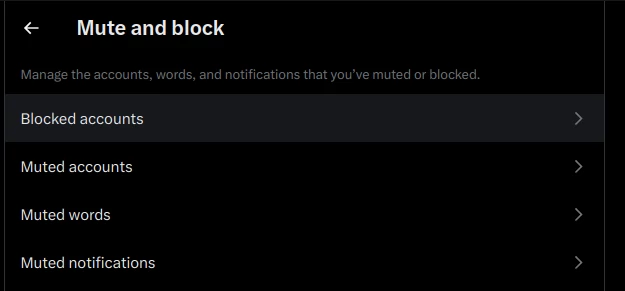 Step 7: You will be able to see the list of blocked or muted accounts respectively depending on the option you chose in the previous step. To unblock or unmute an account, click on the respective button on the right end.