John   |     02 Sep 2022
How to reboot a Tenda F3 router on its admin web interface
When the speed is too slow in a home or office internet, the first thing people do in resolving the issue is to restart the router before trying other options.
Another scenario where people restart the router is when requested by their Internet Service Provider (ISP) after an upgrade or changes have been done to the network for them to apply on the customer end.
The most common way people restart the router is by switching it off and on again or by unplugging and plugging at its power source.
There is another way to do it, that is, restarting it via the router admin web interface on your device (PC or smartphone).
Most routers have a web management interface that allows you to manage your network. However, the process varies from one type or model of the router to the other.
In this article, I will show you how to reboot/restart your Tenda F3 router via its admin web interface on your computer.
Restarting the Tenda F3 router via the web interface on your PC
Follow the quick easy steps below:
Step 1: Connect to your home or office internet served by the router on your computer.
Step 2: Open a web browser and type IP address 192.68.0.1 in the address bar and hit the Enter key.
Step 3: In the login form that opens, enter the password as admin, or if you have ever changed it enter the one that you set then click on the Login button.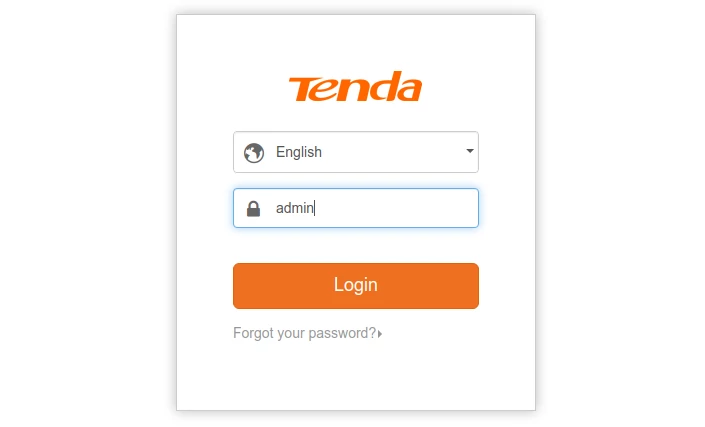 Related: How to change the WiFi name and password on Tenda F3 router
Step 4: Click on the Administration in the left menu.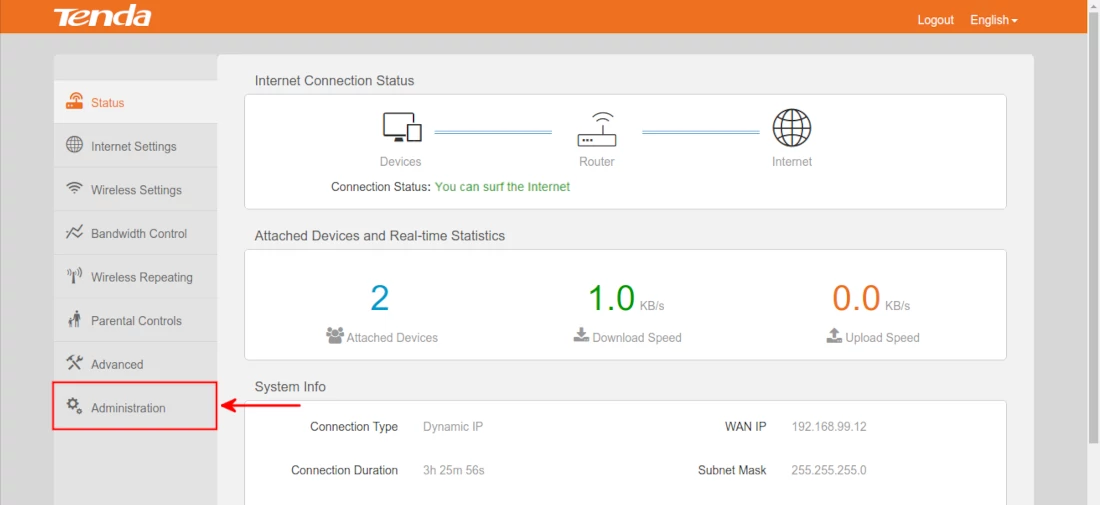 Step 5: On the Administration page, scroll down to the bottom in the Device Management section and click on the Reboot button. This will restart the router.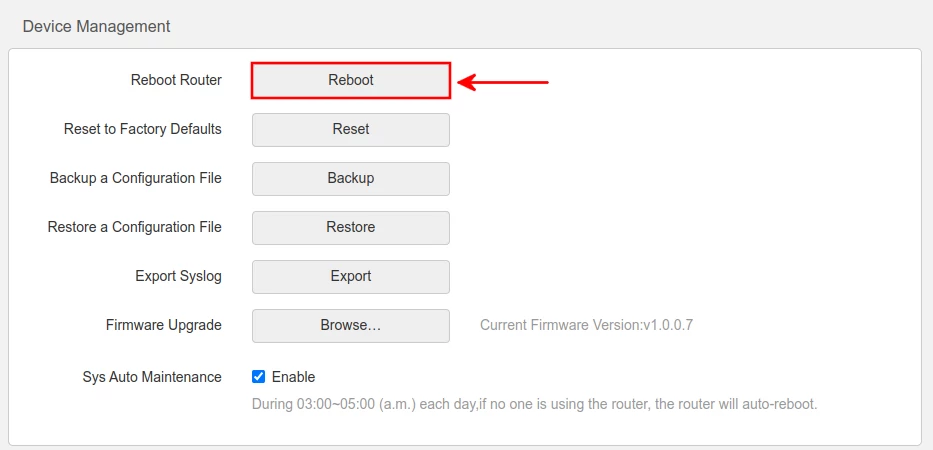 That's all for this article.
Now with this information going forward, you don't have to always switch the router off and on at the power source but can swiftly do it in the comfort of your seat wherever you are via your PC on the router's web interface.