John   |     30 Sep 2022
How to change the Firefox download location
By default, when you download files of any type from the web in your Firefox browser, they are saved in the "Downloads" folder of the computer's storage.
However, Firefox allows you to change the download location of files to any other preferred location (folder) on your computer. You can also change this setting for the browser to ask you where to save the files at the time of download.
In this article, I will take you through the process of changing the default download location of the Firefox browser to any of your choice.
Changing the download location in Mozilla Firefox
Follow the steps below:
Step 1: Open the Firefox browser on your PC.
Step 2: Click on the menu icon (3 lines) at the top right corner of the browser window. Then click on the Settings option in the dropdown menu.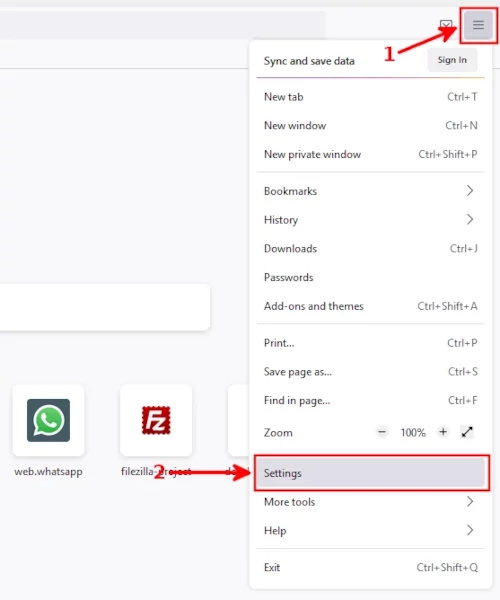 Step 3: You will be taken to the General Settings page. While in it, scroll down to the Downloads under the Files and Applications section. Here you will notice that Firefox is set to Save files to the "Downloads" folder. It may be different if it has ever been changed before.
To change this file's download location, click on the Browse button at the right.

Step 4: A dialog box titled "Choose Download Folder" will open. Navigate through your computer's storage and select your preferred location (folder) where the Firefox browser will be saving downloaded files. Once the folder has been selected, its name will be indicated in the input box labeled "Folder" at the bottom. Then click on the Select Folder button at the bottom to save the new location.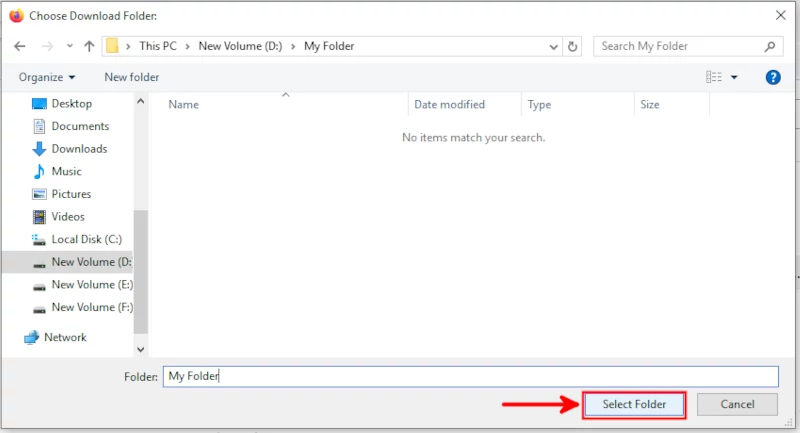 At this point, the new location has already been set and nothing more is required from you. As you can see below, the Save files to location has been changed from "Downloads" to the folder I just selected. Now this is where the files will get saved for every new download going forward.

Personally, I prefer selecting where to save a file at the time of downloading. This gives some flexibility as you are able to download the file directly into the location where you need it. To enable this setting, just check/tick the "Always ask you where to save files" checkbox.

That's all.
Now you know how to change the Mozilla Firefox browser's download location to any folder of your choice in your computer's storage. You also know how to set Firefox to ask you for the location to save the file at the time of downloading.