John   |     20 Sep 2022
How to reboot Tenda AC10 router via its control panel on PC
From time to time, you may want to restart your home or office internet router for various reasons.
In most cases, you definitely do so by turning it off and on again at the power source.
However, it is possible to restart the router right from wherever you are without going to where the router is connected to power to switch it off.
You do this through the router's admin control panel, which is accessible from your computer via a web browser.
In this article, you will learn how to reboot a Tenda AC10 router via its admin control panel using your PC.
Follow the steps below:
Step 1: Log into the router's control panel. To do so, ensure your device is connected to the network, open a web browser, enter the IP address 192.68.0.1 in its address bar, and press Enter.
On the login page, enter the router's login password and click on the Login button.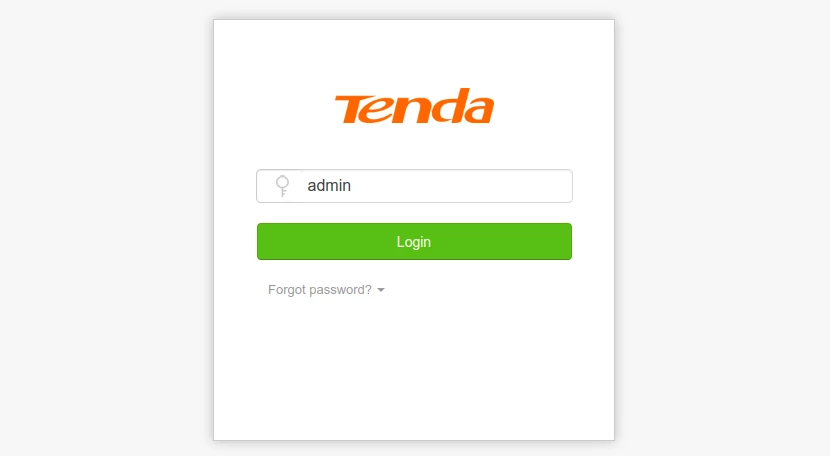 Step 2: Click on the System Settings option in the left menu.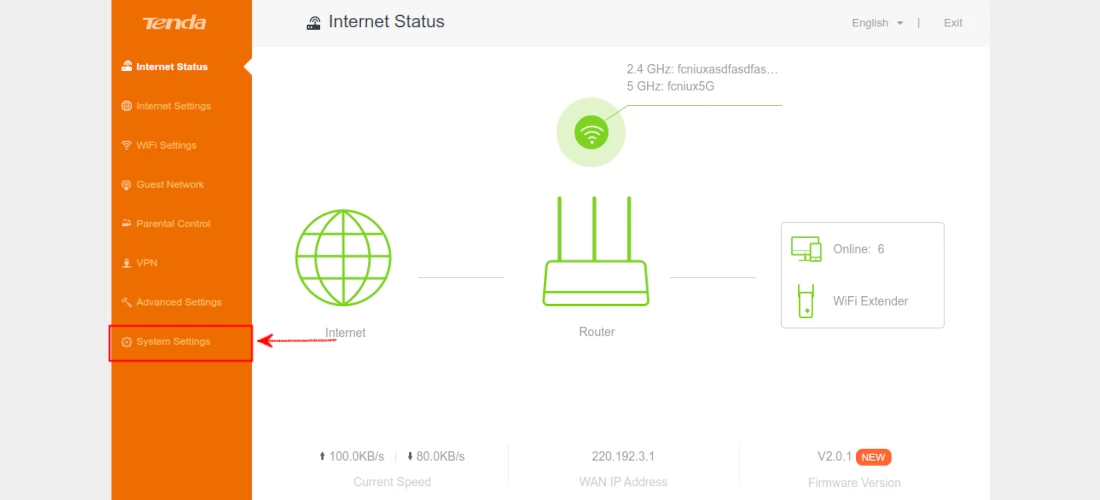 Step 3: On the System Settings page, click on the Reboot and Reset option.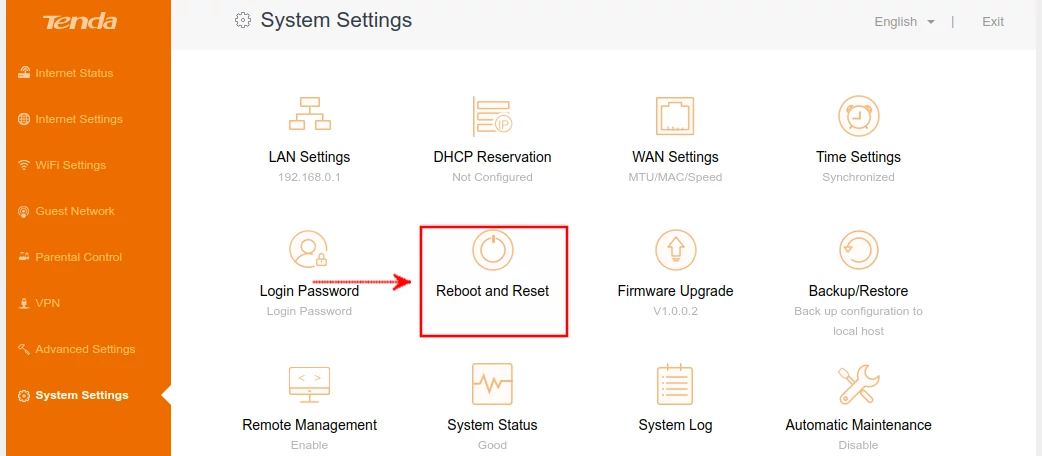 Step 4: A pop-up modal will open. Click on the Reboot button.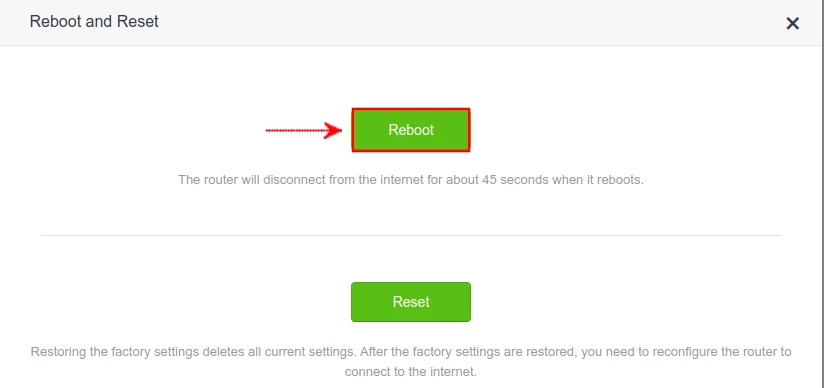 The router will immediately disconnect from the internet and restart.