John   |     12 Sep 2022
How to change WiFi name and password on Tenda AC10 router
For some reason, you may not like the WiFi name for your home or office network. It could be that the ISP technician who installed the internet at your place gave it a random generic name without consulting you when setting it up.
Or it could be that the WiFi name has since then stopped being fancy to you and you want a cooler name.
You can always change it by yourself to your preferred name at any time.
You may also want to change the WiFi password for your network. This may be due to many people knowing your current password. When too many devices are connected to your network, your internet speed will definitely get slow. Changing the password will automatically disconnect devices, this can help in speeding up your internet.
Another reason you may consider changing your WiFi password is if the same password is being used on other different platforms. When you share a WiFi password with people with malicious intent, they may try using it to log in to your social media accounts.
So you need to be sure that you have not used your WiFi password on other platforms before sharing it with anyone.
Changing the WiFi name or its password is usually done through the router via a web interface. The procedure for changing it varies from one router model to another.
In this article, you will learn how to change your WiFi name and password via the admin web interface (panel) of a Tenda AC10 router.
Changing WiFi name and password on a Tenda AC10 router
Follow the steps below:
Step 1: Open a web browser and enter the IP address 192.68.0.1 or tendawifi.com in the address bar and then hit Enter key. Make sure you are connected to that network when doing this.
Step 2: A login page will open up. Enter your login password and click on the Login button. By default, the password is admin, but if you have changed it before, you should use that instead.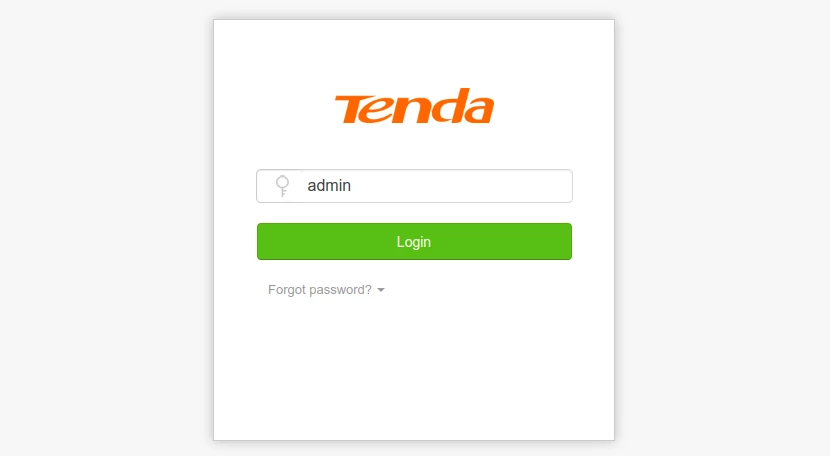 Step 3: You will be redirected to the router web interface home page. Click on the WiFi Settings option in the left menu.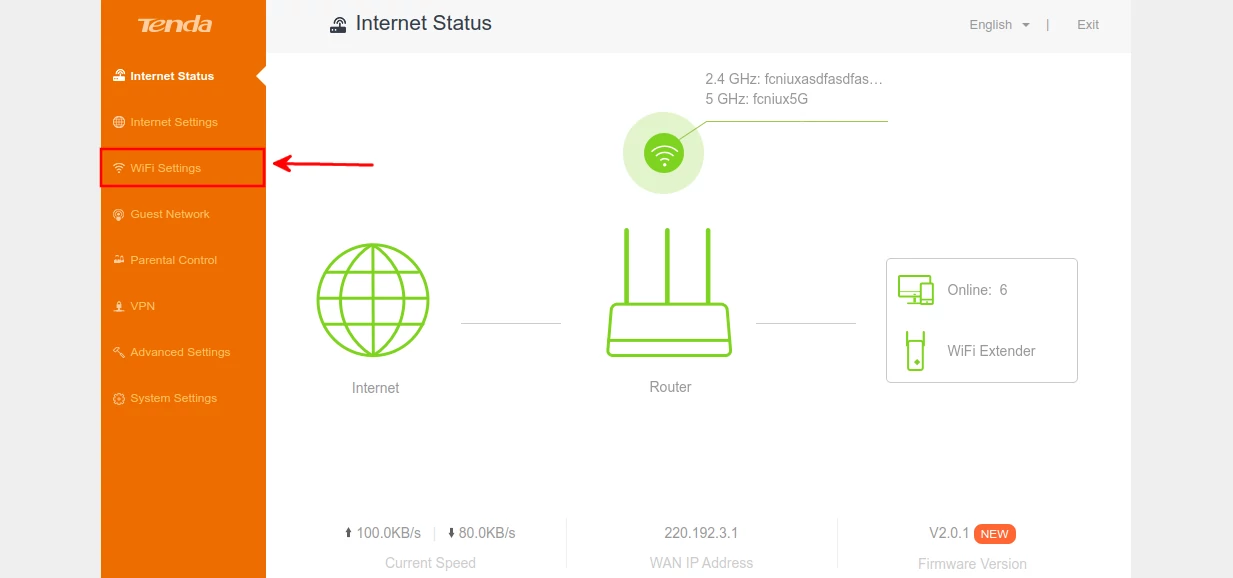 Step 4: On the WiFi Settings page, click on the WiFi Name & Password option.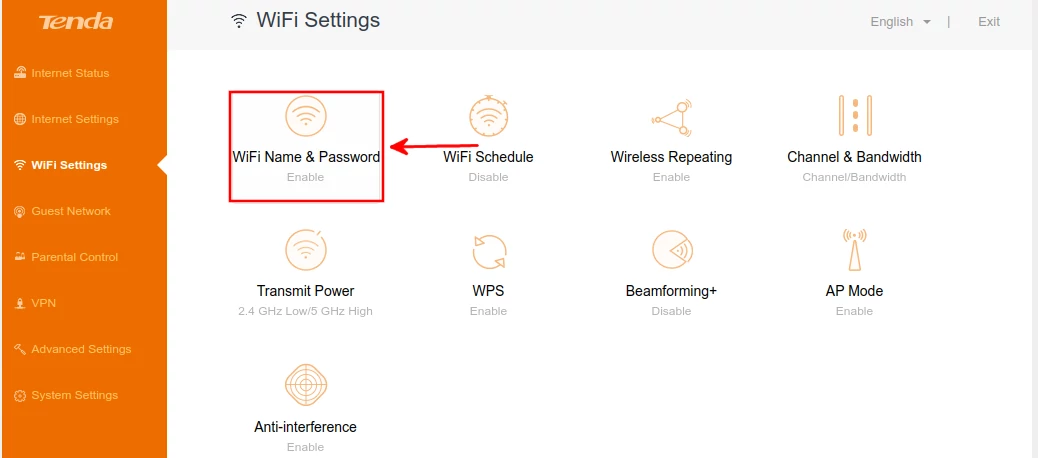 Step 5: A pop-up modal will open with two networks (2.4 GHz and 5 GHz). One of them may be turned off by default. They have the same exact fields.
To change the WiFi name(s), enter your preferred new name in the WiFi Name input box. To change the password, ensure WPA/WPA2-PSK (which is recommended) is selected in the Encryption Mode dropdown field, then enter your new password in the WiFi Password input box.
Once you are done and comfortable with the changes, click on the Save button.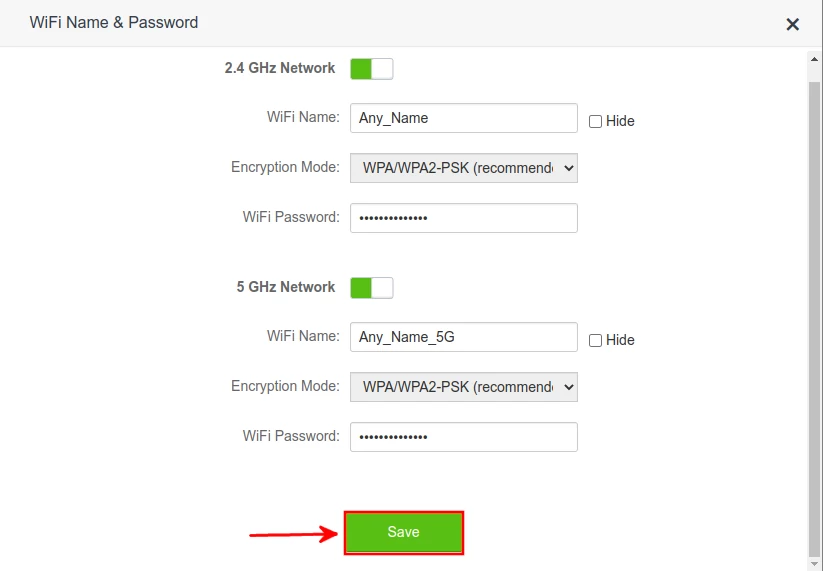 When either or both the WiFi Name and Password have been changed, all the connected devices will automatically get disconnected. They will require logging in with the password again to reconnect to the WiFi.
That's all! It's my hope you enjoyed it and found the article helpful.