John   |     23 May 2023
How to clear Cache and Cookies for a Specific Site on Firefox
It's generally recommended to clear your browser cache and cookies from time to time to keep the browser running smoothly, show up-to-date website content, and protect your privacy online.
However, it's important to note that clearing the cache and cookies the ordinally way results in the deletion of the data for all websites you've visited in the past.
This will require you to log in again to any website you were logged into before. It may also result in a slowdown of websites' loading speed as the browser will have to download the web pages and all their related files when you visit again.
If you are interested in clearing the cache and/or cookies in your web browser to resolve an issue with just one specific website, then you don't have to clear the data for all websites. You can just do it for that specific website. In this article, you will learn exactly how to do that in the Firefox desktop browser.
How to clear cache and cookies for one website on Firefox
The steps below illustrate how to clear the data (cache and cookies) for one specific website on the Mozilla Firefox desktop browser.
Step 1: Open the browser menu by clicking on the menu icon at the top right of the browser. Then click on the History option.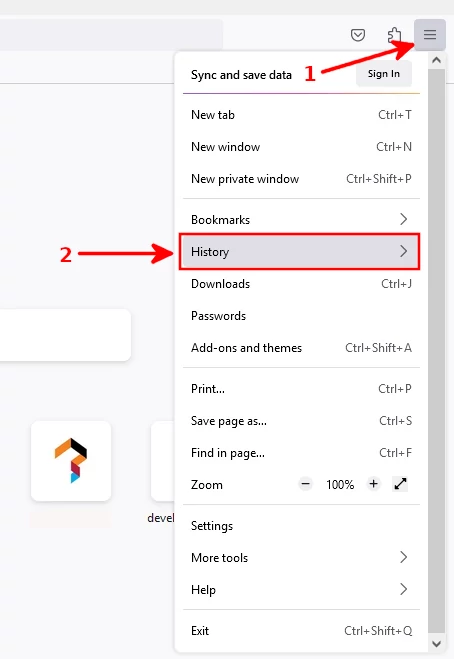 Step 2: Click on the Manage history option.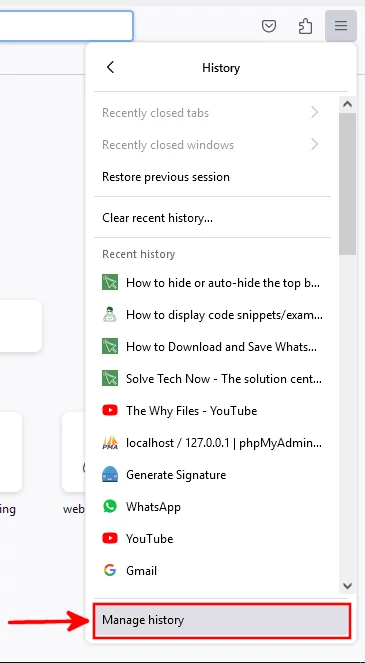 Alternatively, you can use the Ctrl + Shift + H keyboard shortcut instead of the above two steps.
A pop-up window with a list of the recently visited web pages will open. You can use the History options in the left column or the search box at the top to easily find the pages you visited earlier.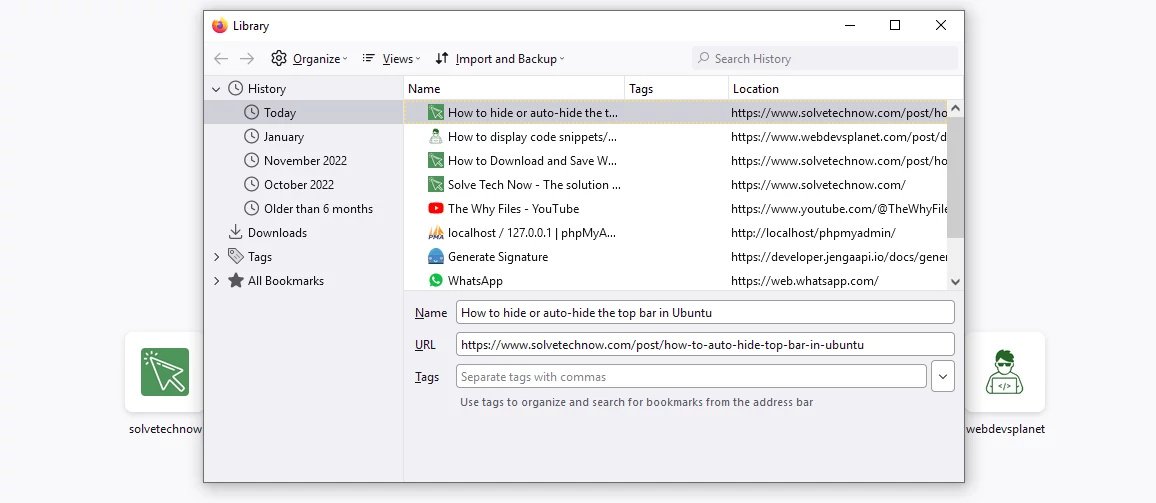 Step 3: Right-click on the website whose data you want to delete. Then click on the "Forget About This Site" option of the context menu that opens.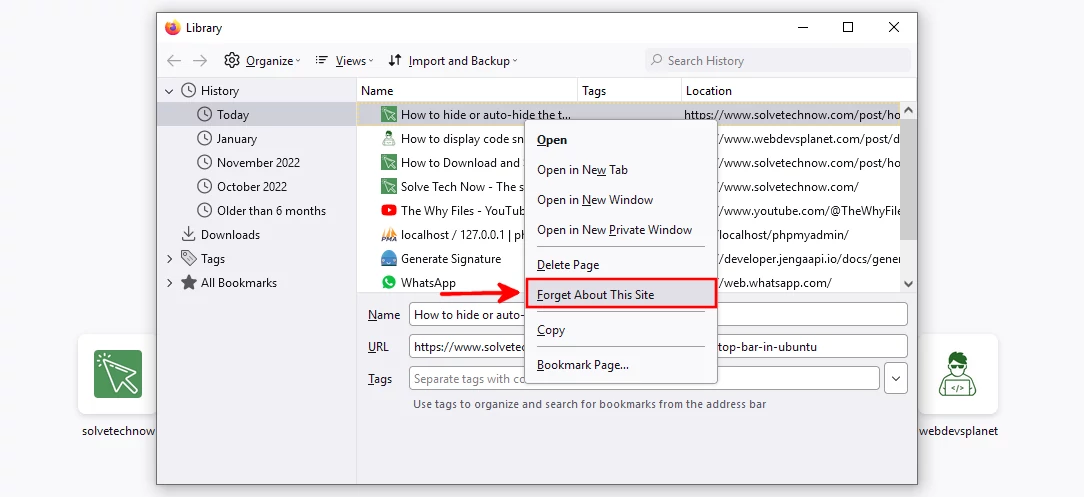 Step 4: You will be presented with a warning of the consequences of deleting the website data. Click on the Forget button to confirm and delete.

This will instantly clear all the data about this website from the Firefox browser. If you were logged in to that website, you will be logged out, the browser will forget the login credentials and you will be required to log in again the next time. This website may be a bit slow the next time you visit it as the browser will have to load everything from the web server. Any issues that were a result of the cache will be resolved.