John   |     08 Feb 2022
How to prevent anyone from posting on your Facebook Page
After creating a page for your business/brand on Facebook, by default, anyone who knows the page has the capability of creating and publishing posts on it. These posts can comprise text content, images, videos, etc.
Though this can be useful in some instances, having random people posting on your page does more harm than good. You may get some unruly people with malicious intentions publishing posts that are totally not in line with your page's objectives or that are offensive and end up tarnishing your brand.
It's therefore advisable to disable the public from publishing posts on your page. This way, you will have full control of what is posted and will be sure that it meets your standards and best represents your brand online. Only give the public the privileges to air their views through comments, replies to comments, or let them directly communicate to you via private messages.
How to disable the public from posting on your Facebook page
The steps below shows a desktop Facebook guide on how to disable the public/anyone from publishing posts on your Facebook page:
Step 1: Log in to your Facebook account.
Step 2: Navigate to your Facebook page. Then scroll down on the left column and click on the "Settings" option.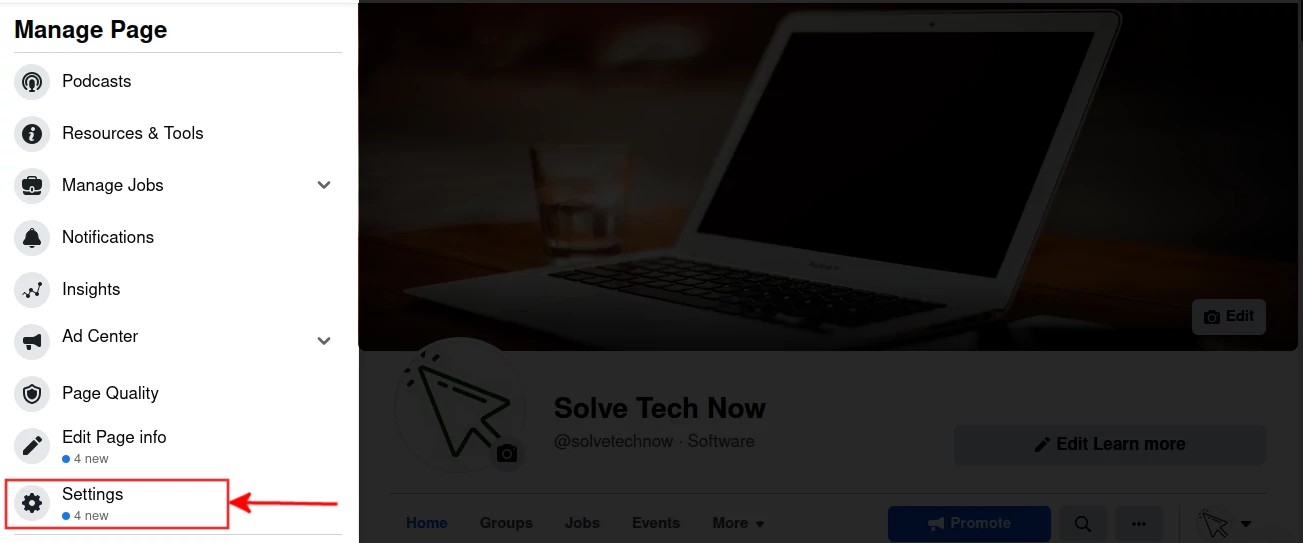 Step 3: Click on the "Visitor Posts" option under the general settings.

Step 4: Select the "Disable posts by other people on the page".

Step 5: Click on the "Save Changes" button.

Going forward, only the page admins and/or editors will have the privileges to create and publish posts on the page.