John   |     30 Sep 2022
How to turn off posts on updating Facebook Page Info
After creating and setting up your Facebook page, chances are that you will later need to update some information on the page from time to time.
Such information may include the contact details, business address, page description, and call to action button among other details.
By default, Facebook creates a post (status update) on your page timeline whenever you make some of these updates. These posts are seen by some of your page followers on their news feed or when they open your page.
I'm sure that when you make some tweaks and update page info, you don't necessarily intend to create a post or notify your followers but rather have the information on the page correct and up-to-date for whoever cares to look for it on the profile.
In this article, I will show you how to turn off posting on updating page info so that you can easily edit the Facebook page at any time without worrying about your followers getting notified.
Disabling automatic publishing of posts when Facebook page info is updated
Follow the quick steps below:
Step 1: Log in to your Facebook account in which you are an admin to the page.
Step 2: Open your Facebook page. Scroll down on the left column and click on the Settings option.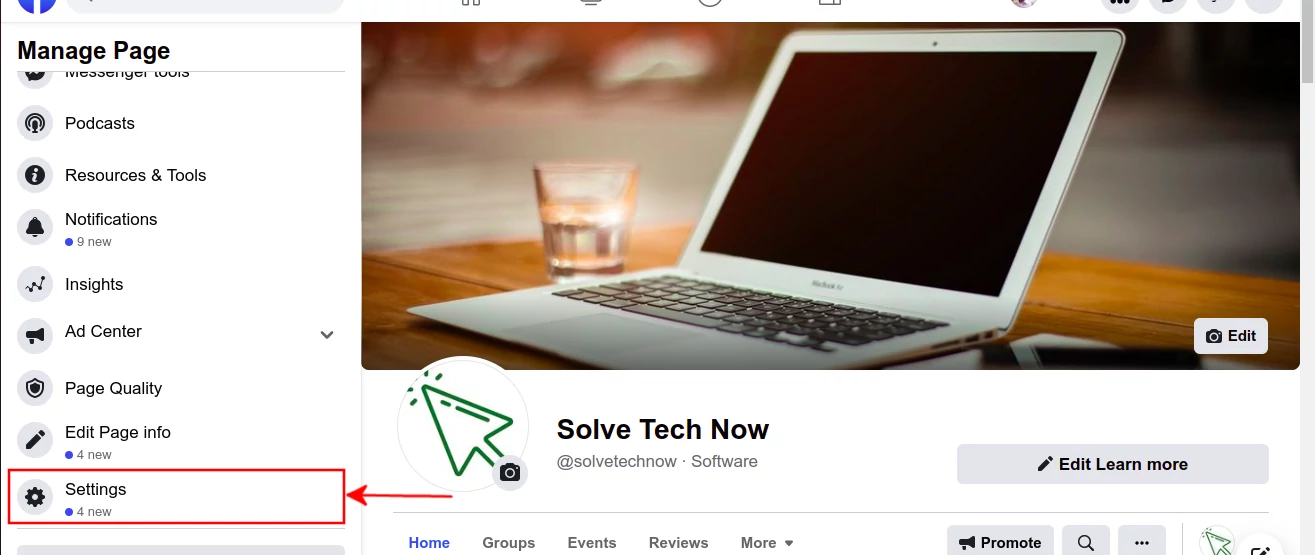 Step 3: The page settings will open on the General settings page. While still on it, scroll down to the section titled "Page Updates". Click on the edit button on the right or just on any point within that row.
Uncheck (untick) the checkbox labeled "Automatically publish posts when info is updated on the page" and then click on the "Save Changes" button.

That's it... you are done.
Facebook will no longer publish changes to your page info as status updates. You can now rest assured that your page followers won't get notified unnecessarily every time you make a small tweak on your page.